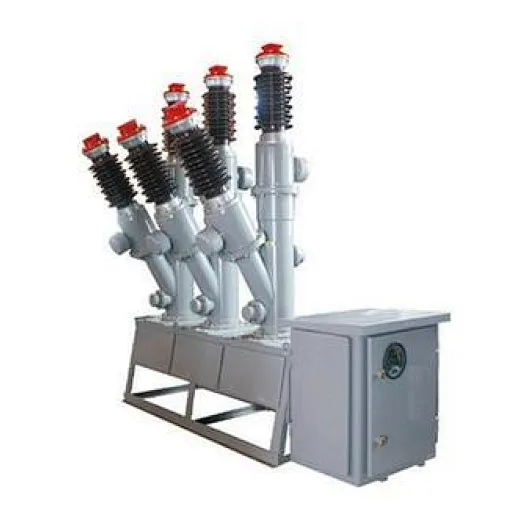 LW8-33kV HV SF6 Circuit Outdoor Breaker
LW8-33kV (SF6)
LW8-33kV Outdoor High Voltage AC SF6 Circuit Breaker
The 33kv outdoor circuit breaker is a kind of 3 phase AC 50Hz outdoor type breakers. The gas of the SF6 is employed as the arc-extinguishing medium and the dielectric material.lt uses the structure of pneumatic arc.extinguishing chamber, and the breaking performance is excellent. It can be widely used in the electrical system whose rated voltage is 33kV to control the rated current and short-circuit current.connect the breaker and cut the current in capacitor banks The current transformers inside are used for measuring and protecting the breaker.The LW8-33 breaker is the regenerate type of oil type breaker.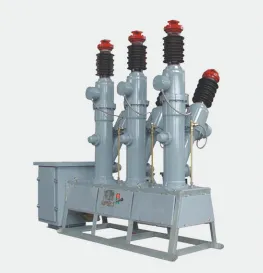 Meaning of Type


Characteristic of Structure
The outdoor breaker has the characteristics of small, outdoor type and with the console pot structure. It can match with CT 14 spring operation mechanism. The spring operation mechanism associates with the main body, so the installation and debugging are convenient.Also it can be operated frequently and the mechanical life is not less than 3000 times.
The hv breaker uses pneumatic arc-extinguishing chamber.so the breaking performance is excellent.The 40kA accumulative breaking times can reach to 12.
The seal performance is reliable.The breaker uses imported sealed rubber insert.The dynamic seal uses structure of V shape grommet with spring pressure.
The secondary terminal block is offered by the manufacturer as a set with the breaker to make sure that the annual leak rate of SF6<0.5%.
The iron core of the inner current transformer is made of materials with the performance of crystallite(alloy)high conduction magnetic. So the accuracy class can reach up to 0.2 or 0.2S.12 pieces of current transformers can be used inside as the clients'requirement. And it will not re-burn when switch zero load for 50kms.
Technical Data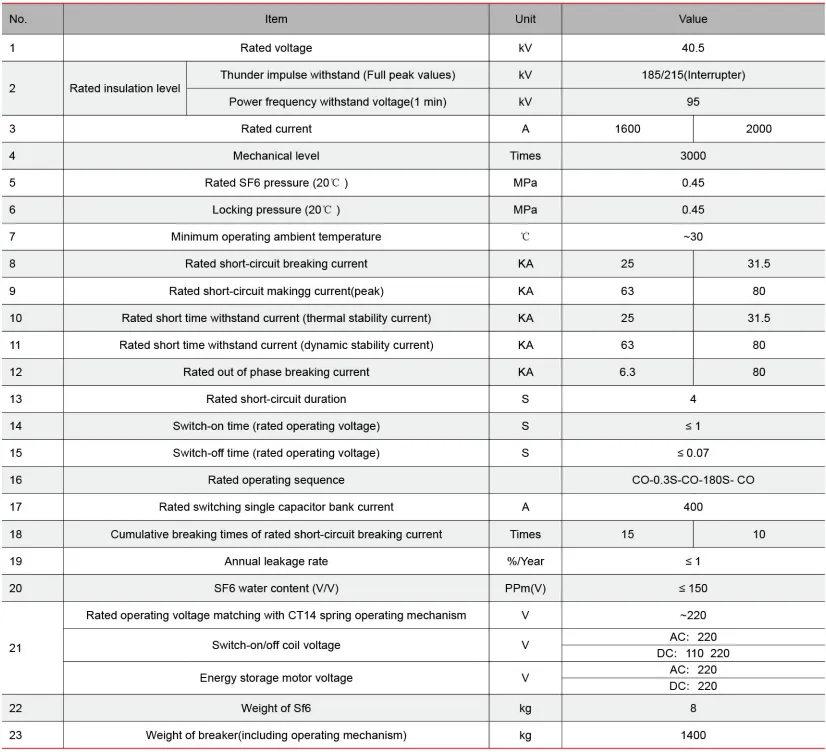 Outline and Installation Dimension